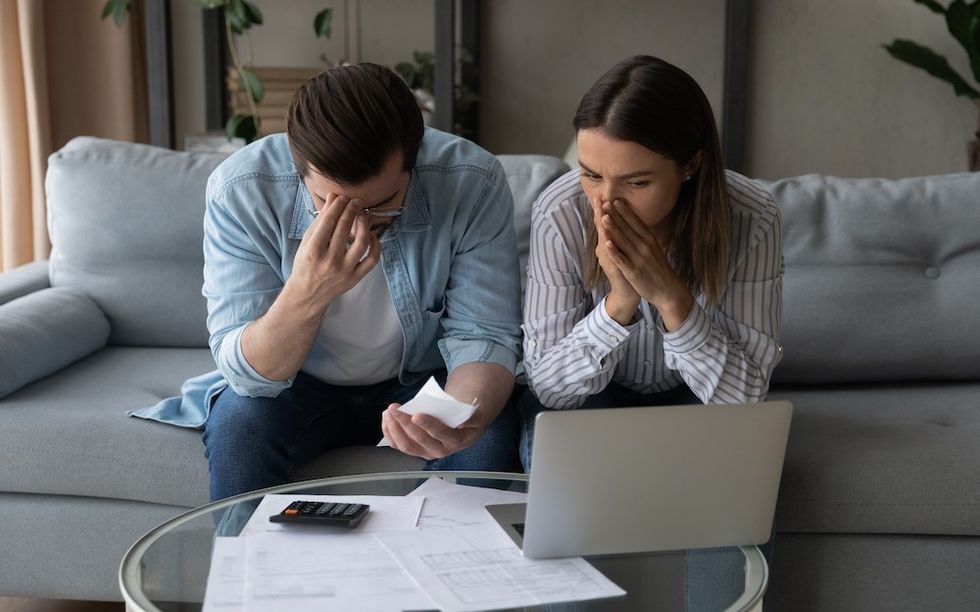 69% of buyers and sellers are stressed by the real estate market
Despite the fact that Canadians interact with real estate on a daily basis, it can be confusing to experience the market first-hand. And with the high stakes associated with real estate transactions, it's not uncommon – or unfounded – for consumers to be suspicious.
In fact, a clear majority (69%) of home buyers and sellers in Canada's most overvalued markets would be stressed about the real estate process. That's according to Properly Real Estate Brokerage.
Properly's findings are certainly not unique. Housing conditions have gone from extreme to extreme this year – erasing any sense of certainty – and just weeks ago Bloomberg reported a fifth straight week of falling consumer confidence, attributed largely to a "sharp deterioration in the outlook for the country's housing market.
Cam Forbes, a Toronto-based broker and chief operating officer at RE/MAX Realtron, echoes the sentiment that consumers – buyers and sellers in his network – face a variety of stressors and are reluctant to take action. important.
"In this market there is more uncertainty, there's no doubt about that," he says. Sellers regularly seek reassurance about prices — "they ask 'am I selling too low? or 'am I being taken advantage of?' — as buyers fret over dramatic increases in mortgage rates.
Often, Forbes finds that consumers are more confused by the real estate process than anything else, especially when it comes to some of the most important forces affecting real estate.
"The average consumer is not a real estate expert," he says. "I find that most people don't really know what interest rate increases mean, for example, or what's going to happen with prices."
These are precisely the kinds of feelings captured by Properly's real estate therapy tool, which the proptech company and the brokerage launched in October.
Real Estate Therapy is an anonymous public forum with real estate experts in the background. Users can enter a real estate query, scroll down, and stay tuned (may take up to a few days) for a jargon-free response with links to additional resources.
However, anyone using Real Estate Therapy should keep in mind that Properly currently operates in the Greater Toronto and Greater Vancouver areas, so any questions that might be specific to another market might best be answered by a local expert. .
Properly tells STOREYS that the most common questions buyers ask relate to affordability – think "how much do I need for a down payment?", "how much are closing costs?", "home mortgages fixed or variable rate better?" — and given what Canadians are up against, it's not hard to see why.
"For buyers in the market today, a very obvious stressor is the impact of interest rates on affordability. A buyer who may not have bought yet, but was planning to do so in early 2022, has seen their affordability change six times in the last six months," says Rahim Jaffer, Realtor at Properly.
And the growing affordability burden is reflected in Properly's leading data. Following the latest rate announcement, which saw the overnight lending rate increase by 50 basis points to 3.75%, Properly has seen a spike in activity on the Real Estate Therapy forum.
"Another stressor would be the notion that in a declining market, it's hard to know if the house you're buying might be worth less than a month from today."
Jaffer adds that for sellers, the sticking points "appear to be more emotional in nature. Their homes aren't selling as fast as their neighbors in early 2022, and for quite a bit less."
Forbes notes that while these concerns are certainly valid, there is usually a flip side to consider.
"For example, if you sell your house for less than the peak of the market, that's okay because you're also going to buy less than the peak of the market," he says. It is also a good environment for sellers. "Those who move from a smaller house to a bigger house actually have an advantage now because the difference between the house they are selling and the one they are buying is less. It's actually a smaller gap.
It's those kinds of concerns that he urges buyers and sellers to address with the help of a real estate professional.
Zakiya is an editor at STOREYS. Previously, she reported on real estate for Post City Magazines, Apartment Therapy and Curbed. She also writes a quarterly series for a Canadian design publication.
More from the author