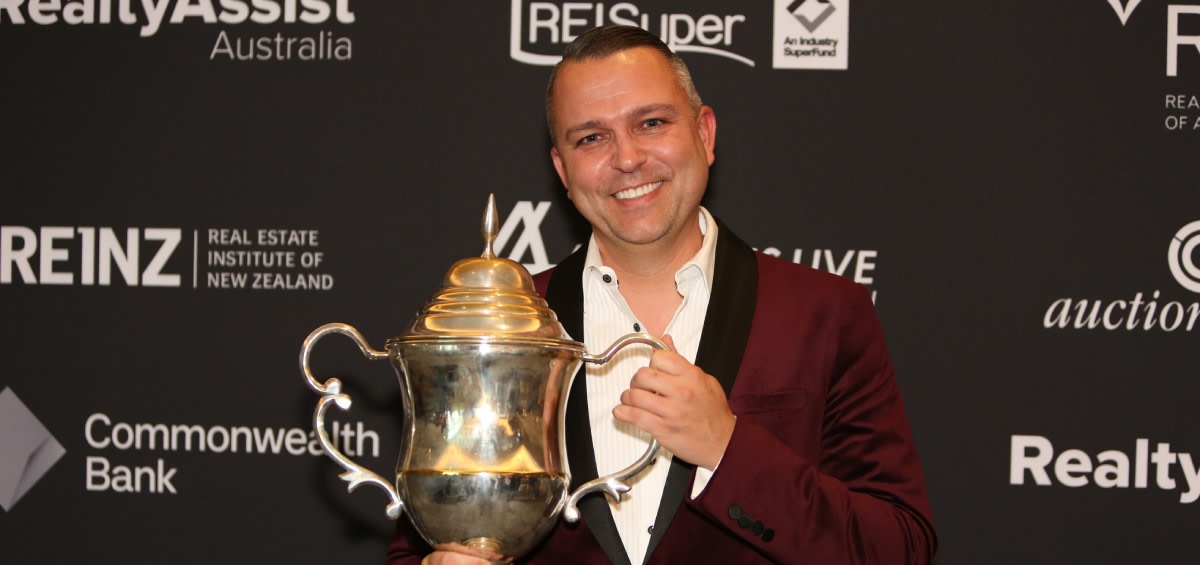 Australasia's top auctioneer has been awarded
Australasia's top auctioneer has been awarded
Clarence White of Menck White Auctioneers claim victory at this year's Australasian Auctioneering Championships (AUSTROS) held in Sydney.
This is the first time Mr White has been crowned Australasia's Top Auctioneer at the AUSTROS Championships and it has taken eight years.
This makes him a five-time winner of the Real Estate Institute of NSW (REINSW) Excellence in Auction Award, following his wins in 2014; 2017; 2018; 2020, and now 2022.
Mr White went up against four other finalists in the competition for the internationally recognized distinction, with Robert Tulp of Apollo Auctions in New Zealand as runner-up.
Stuart Ritchie of McGrath Estate Agents in NSW, Luke Banitsiotis of Woodards Blackburn in Victoria and Conor Patton of New Zealand's Bayleys Realty Group were all in the running for the award this year.
"I made the top five final three times and came really close twice before finally getting the win this time," Mr White said.
"I'm incredibly humbled, honored and grateful… It's something I've been dreaming about, working and training for a long time."
A total of 14 auctioneers from across Australasia traveled to the competition for the first day of the event.
This year's event, organized by the Real Estate Institute of Australia (REIA) and the Real Estate Institute of New Zealand (REINZ), was hosted by REINSW at Randwick Racecourse.
For the first time in history, this year's AUSTROS jury included four female judges. The panel was chaired by Chief Justice Jesse Davidson.
In a statement, REIA President Hayden Groves expressed his joy after the "very spirited" event and also congratulated Mr White.
He was delighted that this year's championship had been so well received, with top auctioneers from across Australia and New Zealand competing.
Mr Groves went on to say that the championship is an opportunity to bring together the hottest names in the industry to compete for its most "coveted" awards.
Commenting on the benefits of competition, Mr White said it "helps us by throwing these unusual challenges before we even encounter them on the pitch. It promotes critical thinking, self-evaluation, and innovation in preparing for the wild, the weird, and the wacky. And it also builds and trains the thinking muscle on your feet.
Mr White had six years experience as an auctioneer with McGrath and BresicWhitney before founding his own brand, Clarence White Auctioneers, in 2018. In 2020 he joined Paul Menck to create Menck White Auctioneers.
Mr. White recently appeared on an episode of Secrets of the Top 100 Agents to unpack the current real estate market and auction best practices.
AUSTROS 2023 will be held in New Zealand.