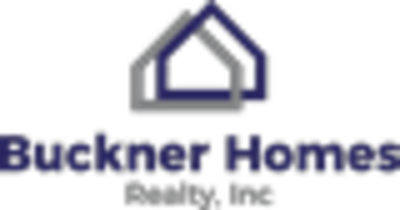 Buckner Homes Realty Inc.: The Trusted Source for Ocala Real Estate Services
Ocala, Florida – Buckner Homes Realty Inc., a real estate company that has been in the industry for years, is known for its excellent service in helping clients buy and sell homes. The company offers a wide range of services, from finding the ideal home for its clients to helping with obtaining financing. Whatever a client's needs, Buckner Homes Realty Inc. will be there to help every step of the way.
Every client has unique needs that must be met when finding their dream home. Maybe they are looking for a house with a certain number of bedrooms or bathrooms. Or, they might want a house with a pool or a large backyard. Whether a client wants a more traditional or modern home, Buckner Homes Realty Inc. has the expertise and experience to help them find the perfect home for their needs. From single-family homes to horse farms, the company has extensive experience helping clients find the right property.
There is a time and a season for everything. So, selling a home can sometimes give a client the opportunity to make a fresh start. Other times it can be a difficult decision made out of necessity. When selling a home, clients need to have an experienced and trusted real estate agent on their side. The Ocala Florida Realtors have been in the Ocala area for over 30 years. The company's real estate agents are committed to helping clients through every step of the home selling process.
Buckner Homes Realty Inc. will help clients determine the right listing price, market the home, negotiate with buyers, and easily manage all the paperwork and details needed to sell the home.
For many people, the cost of housing is a major barrier to their ability to purchase a home. Contemplating the house of your dreams while looking at its price can be daunting. But, with the right Real estate agent, everything is possible. Buckner Homes Realty Inc. has a proven track record of guiding clients to financing options that are right for their needs.
The company has a list of preferred lenders it has worked with and can help its customers prequalify for a loan. Once a client has been pre-qualified, they will have a better idea of ​​how much they can afford to spend on their dream home.
Customers can visit Buckner Homes Realty Inc. at 2701 SE Maricamp Rd STE 103, Ocala, FL, 34471, US. Another option is to contact by phone at (352) 266-2637 or visit the company's website at www.BucknerHomesrelaty.com
Media Contact
Company Name
Buckner Homes Realty Inc.
Contact Name
Rhonda Buckner
Call
(352) 266-2637
Address
2701 SE Maricamp Road STE 103
Town
Ocala
State
Florida
Postal code
34471
Country
United States
Website
https://www.bucknerhomesrealty.com/