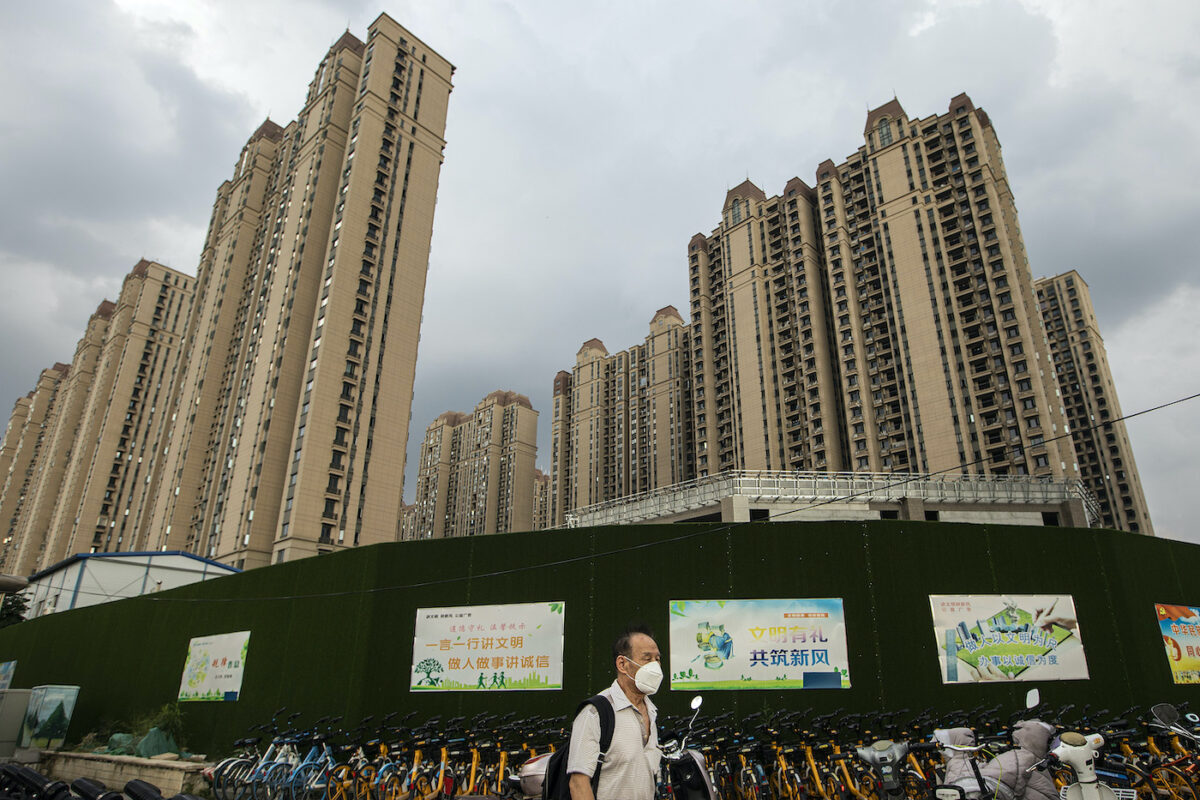 China's sinking property market reveals deeper economic problems
Property sales fell more than 20% in major cities across China, despite Beijing's efforts to shore up its struggling housing market.
Authorities have tried to roll out stimulus policies, such as tax breaks for new homebuyers and lower mortgage rates, but the overall housing market performance remains poor after the traditionally October 1 holiday week. a peak period for real estate sales.
Analysts point out that the sharp decline resembles the Japanese housing bubble of the 1980s. Influenced by multiple facts, such as the pandemic and the aging population, China can hardly rely on economic growth or fiscal policies to overcome the housing market crisis, they say.
Average daily transactions of new commercial residential units in China's four largest cities fell during the holiday week. Compared to the same period in 2021, sales were down 21% in Guangzhou, 47% in Shanghai, 49% in Shenzhen and 64% in Beijing.
On September 30, China's Ministry of Finance and National Tax Administration released a policy. Beginning October 1 and continuing through December 31, 2023, taxpayers who sell their owner-occupied home and purchase another owner-occupied home within one year of the sale will be eligible for a tax refund.
On the same day, the Central Bank of China announced its first mortgage interest rate cut in seven years – a 0.15 percentage point reduction for first-time home buyers, effective Oct. 1.
State media CNA reported on Oct. 1 that industry insiders are confident these heavy-handed policies will boost sales during the traditional peak season and even into the fourth quarter.
However, according to data released by the Beijing China Index Academy on Oct. 8, China's real estate market has still not recovered from the pandemic.
Many blame the Chinese Communist Party's (CCP) extreme lockdown policies against COVID-19 for throwing the national economy into crisis, which undoes all measures designed to help the housing market.
Economic crisis
On October 5, BBC Chinese reported that China may not be struggling with high inflation like the United States and the United Kingdom, but it has other significant challenges.
As the factory of the world, China is suddenly finding fewer buyers for its products, both domestically and internationally. The strained trade relations between China and major economies, such as the United States, have also hampered its growth.
Additionally, the Chinese currency has plunged against the US dollar and is at its lowest level in decades. The weak currency has caused panic among investors, heightened uncertainty in financial markets and made it difficult for China's central bank to inject money into the economy.
The BBC's China report listed the top five reasons China's economy is struggling on the eve of its 20th National Congress: zero-COVID policy, government not responding well to weak economy, a real estate crisis, an energy crisis, and Chinese tech giants are losing investors.
The weak real estate market is a blow to the economy, according to the article, as real estate and its associated industries account for up to a third of China's GDP.
"When confidence in the housing market is low, it results in a sense of uncertainty about the overall economic situation," said Louis Kuijs, S&P chief economist for Asia.
Chinese home buyers are beginning to refuse to make mortgage payments on their unfinished homes, and some wonder if their homes will ever be completed.
The demand for new properties has decreased significantly, which has reduced the demand for related building materials.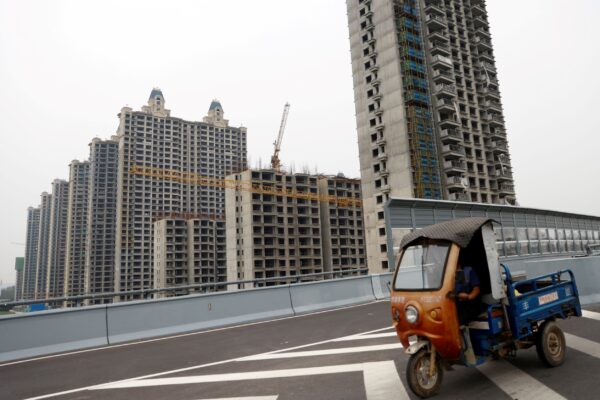 Underlying issues
Deng Yuwen, a Chinese journalist and writer living in the United States, analyzed the issues underlying China's weak real estate market in an article published in Deutsche Welle on Oct. 8.
Deng said the future of China's economy looks pessimistic, at least in the short to medium term, which makes people cautious about spending on commodities, especially high-end real estate.
The US-China trade war has created a more difficult environment for China's economic development both at home and abroad due to the US blocking and decoupling of key and high-tech supply chains to China. On top of that, the CCP's zero-COVID policy and the global geopolitical impact of the Russian-Ukrainian war have further exacerbated the economic situation.
In addition, property prices in China are too high relative to people's incomes, and although house prices have fallen from the peak, they are still very high overall, Deng said. As people's incomes dwindle and many face unemployment, the vast majority cannot afford to invest in real estate.
In addition, China's demographic structure has undergone drastic changes. Declining birth rate and shrinking population are important factors affecting long-term investment. Its consequences for real estate are being realized now, he said.
Deng pointed out that the current demand for real estate in China comes mainly from millennials. However, many of the parents in this group already own two or more properties. Consequently, few millennials are currently willing to purchase new properties unless it is a significant improvement over living in one of their parents' properties. Unless there is a further decline in house prices, the likelihood of millennials investing in large-scale real estate is quite low, and the situation will become more important as the rate of birth rate will decrease and the elderly population will increase.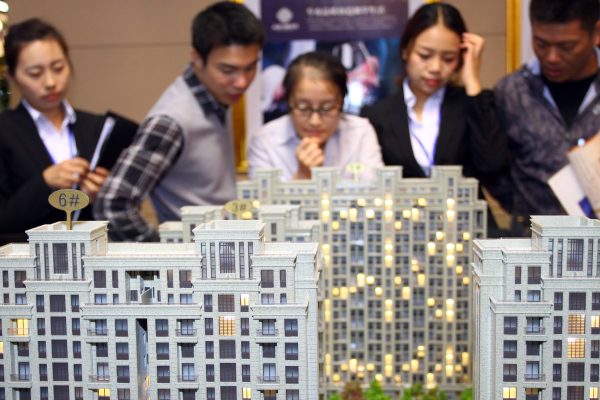 In addition, China's real estate market has also been negatively affected by the CCP's zero-COVID policy as well as the repeated crackdowns on the real estate industry over the past nine years.
Crisis reflects Japan's 'lost decades'
Alicia Garcia Herrero, chief economist for Asia-Pacific at Natixis, said in a Sept. 30 article in Nikkei Asia Weekly that China's housing slump was entering its second year. She said Evergrande Group's financial troubles had led to speculation that China was also experiencing a "Lehman moment", referring to the bankruptcy of Lehman Brothers, which led to the subprime mortgage crisis of 2008.
But China's housing problems are not the same as the subprime mortgage crisis in the United States. Instead, it looks more like the macroeconomic imbalance that Japan experienced in the 1980s and 1990s, also known as the "lost decades" of Japan's economic stagnation.
According to Herrero's analysis, excessive real estate ownership by Chinese families, limited investment options, and limited consumer demand due to capital controls have led to an oversupply of housing outside major cities.
Japan's past housing bubble unfolded against the backdrop of aggressive financial deregulation, accommodative monetary policy and domestic investor preference for the housing market. When the Japanese housing bubble burst, regulators were too patient with domestic banks, which made the problem even worse. As banks grew too cautious in taking on new risks, credit growth stagnated and the failure to take drastic measures to deal with deteriorating balance sheets further fueled the crisis.
The underlying causes of the housing crisis in both countries were similar, including macroeconomic imbalances and excessive financial liberalization that allowed property developers to rely on the shadow banking sector to raise capital with less control than banks and other regulated lenders, according to Herrero.
The main difference between the two cases is that China has maintained a much higher economic growth rate than Japan, leaving more room for error.
However, China's continued draconian measures to control COVID-19, coupled with an aging population and declining asset returns, point to slower economic growth going forward, Herrero said. The slowdown and weak fiscal situation makes it difficult for China to solve its real estate problems as Japan has done, as costs are bound to rise over time.