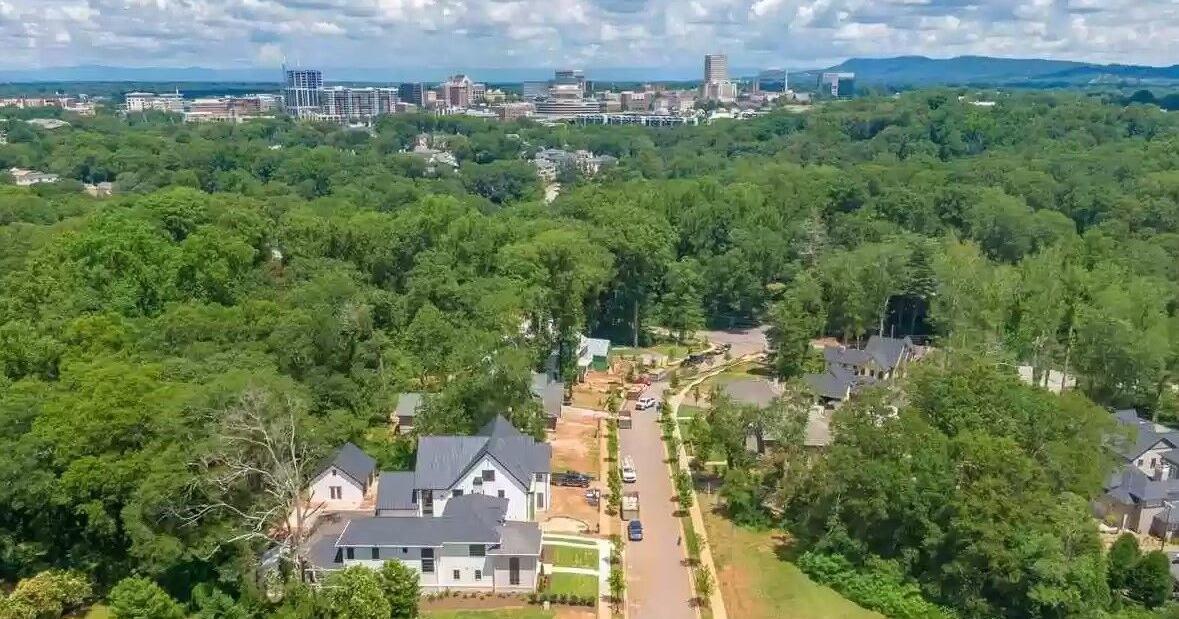 End of the "madness" as the Greenville real estate market returns to normal | Greenville Real Estate Special Coverage
The home was on East North Street, which runs through a sought-after and historic neighborhood just northeast of downtown Greenville, and within 24 hours it had more than 20 visits and generated four offers from potential buyers. In some cases, it seems, the home buying frenzy that has gripped the area over the past two years is still trying to hold on.
Or maybe not.
"I would say if it had been eight or 10 months ago, we probably would have had twice as many viewings and 10 offers," said Robby Brady of Allen Tate Realtors, who listed the home. "So we are seeing a bit of a slowdown. And if you get a little more rural or a little more unique, like a log cabin that I've listed now, we're up to three weeks when even before that would have sold out in four to five days. So we are definitely normalizing.
This was evident in July figures released by the Greater Greenville Association of Realtors, which showed an 11.1% year-over-year decline in closed sales – the region's biggest drop since a fall in 12.2% in April 2020, during the first days of the coronavirus epidemic. Closings also fell 16.9% in May, the last time the Greenville market saw consecutive months of year-over-year sales declines through June (which saw a 4 .1%) and July.
"We tell people it's a correction. You look at what Covid has done to real estate, it's gotten a little crazy. People were buying houses on FaceTime without ever setting foot on the hardwoods, and they were happy to get it with multiple offers within hours," said Jacob Mann, a lead agent at Coldwell Banker Caine.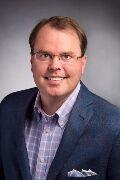 "Now you list a good house on a good street with a good price, and you're going to get a good offer," Mann added. "But I've also put some great homes on the market that get multiple listings from day one. Some sellers see some of these hits and go over the price, and all of a sudden it's on the market for two weeks. So it's really a question of product, location and price.
"The intensity is not as bad"
The pent-up buying frenzy sparked by the end of the pandemic closings has led to a sometimes desperate rush for homes in the Greenville area that is only beginning to subside. Prices, pushed up by competitive multiple offer situations, got so high that they were completely out of whack with valuations. Hopeful buyers began to forgo even inspections in an attempt to influence sellers. Out-of-town buyers routinely bought homes they had never seen in person.
Huge cash offers were likely to arrive at any time from transplants who had sold property in other markets with higher average property values, leading some less liquid potential buyers to lose homes again and again. and even. The normalization of the Greenville area has eased some of the frenetic competition that has defined the area's real estate market for more than two years.
"You don't see cash, giving up valuation madness right now," Mann said.
A year and a half ago, Brady said he trained his team's agents to list homes at the very high end of their price brackets. Now, this target has slipped to the mid or mid-high parts of the price range. Brady added that he no longer sees choppy inspections or the use of escalation clauses that amplify a bid in the event of a competing bid.
"Again, it's becoming more and more normal," Brady added. "And I think we're also seeing buyers coming back to the table who were maybe weary of the intensity of the market a year and a half ago. So we're going back to those buyers and telling them that even if prices don't not drop, the intensity is not as bad.
Indeed, despite the past two months' sales decline, the median closing price of a home on the Greenville market continues to rise – reaching a new high of $319,390 in July, according to GGAR, a rise of 19.8% from July 2021. Median prices in the Greenville area have now risen year over year for 30 consecutive months since the most recent decline in January 2020, climbing a total of $112,140 over this period.
"Historically, as interest rates go up, house prices generally go down," Brady said. "But we don't see that, because supply and demand are still out of whack."
GGAR's July numbers offer some hope on that front. Housing inventory in the Greenville market has risen sharply year over year in each of the past three months, including a whopping 70.3% in July. Greenville now has 2.7 months of inventory supply, its highest number since mid-2020. While this is still well below a balanced market (considered six-month home inventory), it is still a jump from the past two years.
"A lot of people were scared, or at least hesitant to put their homes on the open market, because they couldn't find their downsize or the upsizing of their dreams. It wasn't there. So, as top producers, we had to find a way to find a home for the buyer, and then get the listing. So we had to reverse it and put the cart in front of the horses because they were reluctant to put their house on the market because we knew we were going to be able to sell this product," Mann said.
"Now these people are seeing houses appear and sit (in the market) for a minute. So they're not as hesitant or nervous about their next ramp-up or downsizing. So I think you see part of it.
"We are going to be stamped"
These trends are not unique to Greenville. The nationwide real estate market fell 20.2% year-on-year in July, according to the National Association of Realtors. Closings in Palmetto State dropped 17%, according to SC Realtors. Of the 16 realtor associations in the state, only one saw sales rise in July, Cherokee County, a small market that saw 49 sales for the month. Almost everywhere, the great wave of pent-up pandemic demand seems to have peaked.
And the July drop in Greenville was much smaller than other areas of the state, such as the 27.7% drop in Greenwood, the 26.2% drop in Hilton Head, and the 21.8% drop in Aiken. And in the upstate, some prices are proving more resilient than others, such as a luxury market that saw sales of homes worth a million dollars or more rise 31.7% in July.
"That's probably still one of our strengths," Mann said. "Again, it's a product. There's a lot of people waiting for those $1.5-2.5 million homes to come (on the market), if it's a traditional Greenville home and nothing off the wall. This market is still damn strong.
Whether it was a correction or a normalization, it seemed inevitable – the 13.5% price rise the Greenville market witnessed in 2021 simply wasn't sustainable, Brady said. . And despite the drop in sales over the past two months, industry professionals have confidence in the Greenville market; after all, the 1,399 closings in July were still more than in any of the 10 months before the start of the pandemic-fueled sell-off in the region.
"We live in a desirable area. We have a ton of migration from New England and West and Florida people. We have a great downtown and so many things that people love which makes my job easier," Brady added. "So we're going to be buffered on the positive from whatever comes up, in terms of home value and resale."