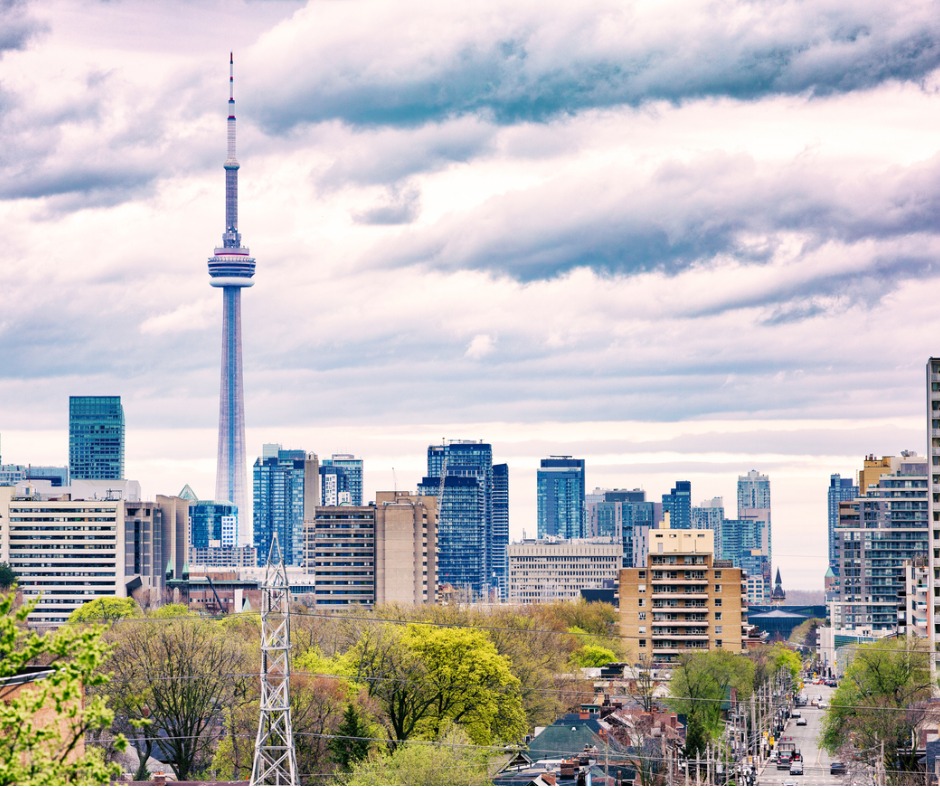 Move Smart Toronto Area Real Estate Market Report: May 2022
As we see in the market numbers for April (see "The Current Market" section above and full data in the "Monthly Statistics" section below), the Toronto area real estate market is in decline. of speed. Regular readers of my reports will recall that in my March 2022 report, I noted that at our brokerage Realosophy Realty, we were seeing very early signs of a downturn in the Toronto real estate market on the ground, before we saw it show up in the data.
This market shift has caused many consumers to ask me if they should move forward with their home buying plans before selling their current home or changing their approach.
Sudden changes in the real estate market cause a lot of anxiety for consumers (see "Why are home prices falling so quickly in Toronto?" below for more on this).
For real estate professionals, this is a particularly difficult time to advise clients, as although we may be able to see the first signs of a downturn, we cannot be too confident in predicting what will follow. . The approach I've always taken and trained my team on is to think about following the market very carefully and keeping pace, discussing the changing pros and cons of various approaches to help our clients decide what approach works given their particular circumstances. .
When we started advising on a downturn several months ago, we had a number of clients who decided to go ahead with buying a home knowing they might sell. in a slowing market because selling first wasn't a practical option for personal reasons or because they didn't want to pass up buying a very unique home.
Given the more challenging nature of this approach, I think it would be helpful to share how we ensured we were able to help all of these clients successfully sell their home after purchase.
Get your steps in the right order
Preparing a home for sale takes time – between decluttering, purging, minor improvements and fixing defects, it can take weeks to prepare a home for sale. But there's no time to waste when selling after buying, as you could potentially risk selling in an even slower market.
This is why we advise our clients who are still considering buying first to prepare their home for sale as soon as they are still looking for their next home. With this approach, we are often able to list their current home for sale within a week or two of purchase.
We also strive to help our clients negotiate a longer closing date for the home they are buying, usually at least ninety days.
Understand your current market
Before you put your home up for sale, your real estate agent should give you a very good analysis of the market dynamics in your particular neighborhood. While I'm breaking down the market trends in this report to see what's happening with different segments (homes vs condos) and municipalities and regions in the Toronto area, we need to dig even deeper when our clients are selling.
Non-professionals often underestimate how differently each neighborhood (and sometimes even the micro-areas within it) can fare, with some areas with fewer homes for sale remaining relatively hotter than those with rapidly rising inventories.
While we carefully track months of inventory data by neighborhood (you can see this data at movemartly.com), we're also getting much more specific. It's essential for us to talk to other agents with similar homes for sale in the same neighborhood and find out how many views and offers those homes are getting and what those agents are experiencing.
Most agents don't do this type of homework. Instead, many rely solely on the information on the list. Seeing that a similar house down the street recently sold for $150,000 above asking price, they assume the market is still very busy and advise their client to take the same approach – a listing with a low prices to attract many buyers with deals on a set offer night.
But often the real story does not appear on paper. Call the agent who sold this house for more than asking and you may find that they had very few visits and were lucky to get an offer on their offer night.
This type of information helps us develop a more resilient strategy for pricing and marketing your home, one that considers what could happen if the conditions you expect do not materialize.
Follow a more nuanced strategy
Before you jump into the sell market, you need to decide if you are going to use a common pricing strategy as hot markets – list with a low price to attract as many buyers as possible in competition with each other so get a price well above your going price – or opt for the strategy of listing your home for what it's worth and accepting offers at any time.
There are pros and cons to each approach – which strategy is right for you depends on current market conditions in your area, but also on your personal circumstances. Your marketing and pricing strategy will need to be very different if you only have three weeks to sell your home instead of two months. With a two-month lead time, you can be a little more patient, list your home at the high end of its value range, and adjust the price if you're not getting the interest and traffic you want. When you only have three weeks to sell, it is more difficult to use this type of wait-and-revalue strategy.
Have realistic price expectations
If you're listing your home for sale today, it may be unrealistic to assume you'll get the same price as similar homes that sold a few months ago in February. I say "may" because it depends on the type and location of the house. Downtown Toronto homes and most condos have yet to come under downward price pressure. Many low-rise suburban homes, on the other hand, have seen a price drop (see "Data Dive" section below), which means your price expectations should be consistent with location and price. segment of your particular market.
If a homeowner decides to sell their home at a significant discount to market value, that doesn't mean you have to follow them and accept such a low sale price – a comparable sale doesn't make a deal.
You should base your price predictions on all of the most recent comparable sales, ideally homes that have sold within the past two to three weeks.
In a normal balanced market, it's common to use comparable sales of homes sold 3-4 months ago, but in a slowing market where prices are changing rapidly, you should use more recent sales.
The flip side of having realistic price expectations is not being too desperate. Many sellers we've recently helped sell their home after buying it have found that the first offer they received for their home was lower than what they wanted – and lower than the price at which they ultimately sold their home. home. When a market starts to change, it's common to see a lot of buyers start testing sellers to see how desperate they are and we see that on the ground. Some inexperienced agents may pressure their clients to accept these low offers if they are panicked as well (see again "Why are home prices dropping so fast in Toronto?" below).