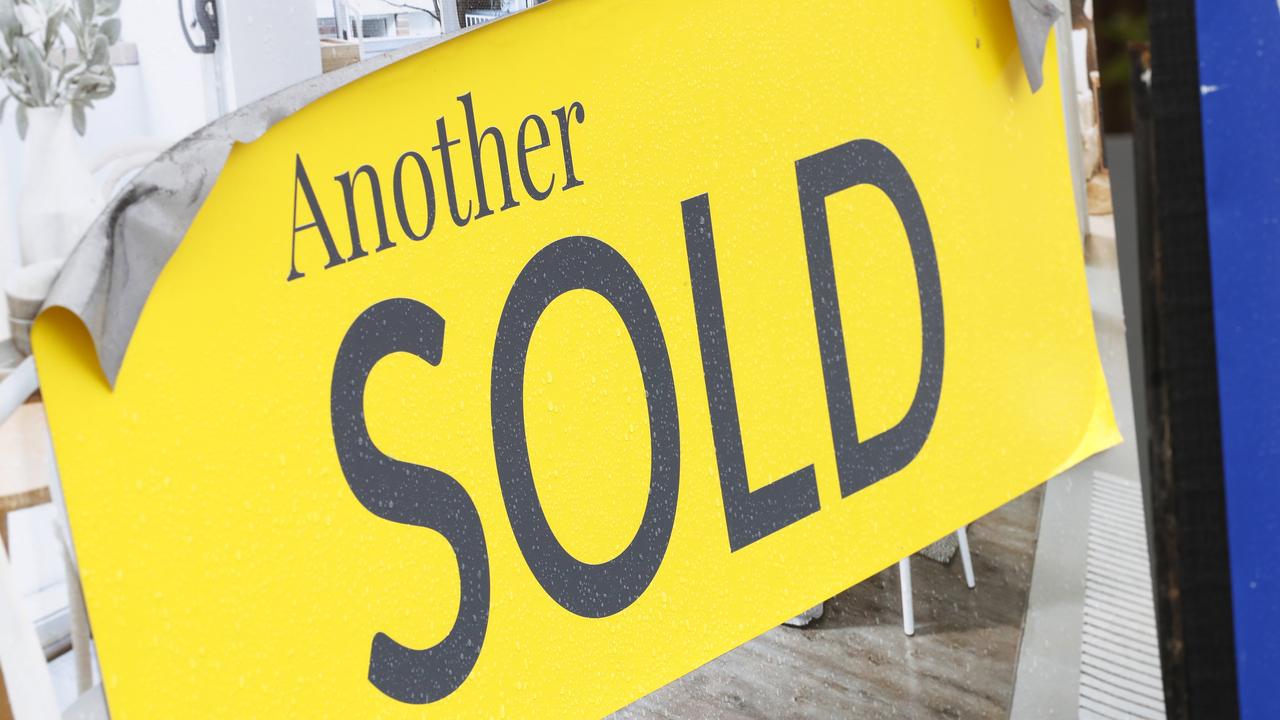 NAB Survey: Major change underway in the real estate market
A major shift is occurring in the property market, with a pandemic-inspired trend now reversing, according to a survey of the four major banks.
A major shift is underway in the property market, according to a survey by the National Australia Bank, with the desire to move regionally weakening as buyers once again turn to the suburbs after emerging from lockdowns.
The bank interviewed 370 real estate professionals, including investors, real estate agents and developers.
Last year, Covid-related labor flexibility initially led to a big shift in perception around buying in regional areas.
But 12 months later, buying in a metropolitan area is considered slightly more important than buying in a regional area, at 26% versus 21% respectively, according to the NAB.
The bank's head of real estate, Andy Kerr, said sentiment had changed dramatically as the pandemic entered a new phase, with relatively "more normalized" dynamics.
The lure of the changing sea and trees had faded with the quest for more space as more and more workers returned to the office for at least a few days a week, he said.
"We know the shutdowns have reshaped the way we live, with many at home for longer periods of time," Mr Kerr said.
"The trade-off between affordability and lifestyle has changed dramatically throughout the pandemic, with choices around proximity to CBD, additional space, and prices fluctuating over the past two years.
"What we are seeing now are small green sprouts of people returning to the inner city suburbs, looking for the balance between lifestyle and value as cities like Melbourne and Sydney have opened up.
"This has been aided by more moderate price growth in these areas."
The gradually growing appeal of these cities' inner suburbs was slowly bringing them back to life, Mr. Kerr said, driven by young first-time home buyers looking for the nightlife.
But the outer suburbs still had reasonable appeal in New South Wales, where "there's always this kind of view that we're going to be locked up for a bit longer".
Having endured the longest periods of stay-at-home restrictions, having a study or work area was most important in Victoria and New South Wales.
Mr Kerr said Victorians still clearly value good public transport more than other states, due to the move to suburban or outlying areas over the past 18 months.
"In every state, different factors affect what's most important when buying a home," he said.
"The outer suburbs with good public transport have unsurprisingly been very strong everywhere…(and) generally offer better value.
"They offer that fine balance of a little more space but easy access to CBD."
The research also found that the amount homebuyers were willing to borrow was the key consideration across all states – with buyers in South Australia being by far the most concerned about this.
The size of a house/apartment was also largest in South Australia, where more people preferred an apartment to a house than in any other state.
"In recent times, South Australia in particular has seen significant growth in property prices," Mr Kerr said.
"What we have generally seen over the past 12 months is that apartment prices have risen at a much, much slower rate than house prices.
"So what we're seeing happening in South Australia is the search for value that drives them to consider apartments."
The relative importance of a house versus an apartment was a big consideration in Western Australia, while for Queenslanders the size of the plot was critical.
Good local shopping was also very popular in all states.
Mr Kerr also said fierce competition for listings and the speed at which properties were changing hands had caused banks to approve loan applications faster, with NAB taking five days on average about 12 months ago, but now 80% was complete. same day.
It had taken a lot of emotion and heartache out of the home buying process, he said.
The bank has gradually improved its technology to enable faster decisions, Mr Kerr said, with 40% of home loan appointments now taking place by videoconference.