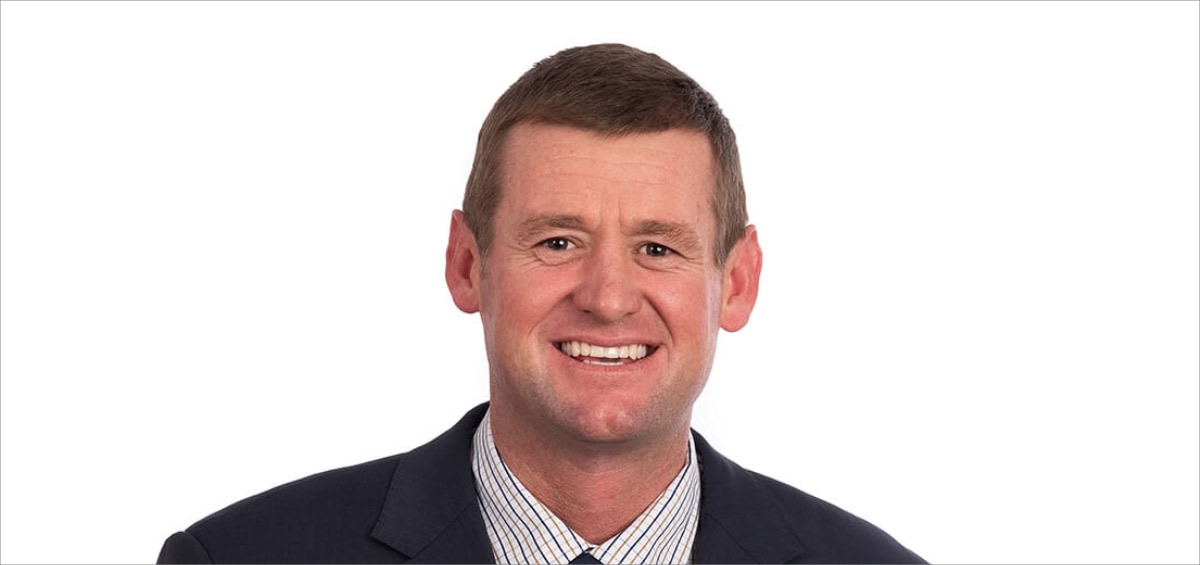 Nothing beats the "old fashioned" phone for this agency
As COVID has highlighted the need for tech tools, a Tamworth-based agency has revealed why the phone trumps everything when operating in remote locations.
At a time when business is largely technology driven, the team at rural real estate group McCulloch Agencies are used to operating in regional areas with limited access to technology tools.
Indeed, the agency has offices in Tamworth, Quirindi and Wauchope in New South Wales and opened an office in Sydney last year with the aim of linking metropolitan investment with regional and rural opportunities.
The agency offers residential and rural property sales, livestock sales, hobby farmers, as well as property management services.
Chief executive Daniel McCulloch said because his agency has a diverse and remote footprint across NSW, it has had to implement strategies to continue operating without technology in some places.
"The most important thing with our businesses is their remoteness," he told REB.
"Many of our clients live between 20 and 100 kilometers from a city. When we go there to perform our service, we may not have wifi or even a phone signal. So we need to implement things that you can do without technology. »
When the signal is available, however, McCulloch is a firm believer in communicating with customers using the "old-fashioned" telephone.
"You can't beat the old phone," he claimed.
"We are a very traditional company because we have customers for life. Our job is not just about one or two transactions with clients. We have lifelong relationships with them because most of the time they will be farmers or investors who have lived in their town all their lives. Their children would have gone to the same school. It is a very different clientele from a metropolitan real estate company.
Mr. McCulloch spoke to REB before his REInnovate Conference in Melbourne in October, where he will participate in a panel discussion on how agencies can run an agency remotely while maintaining trust through personalized virtual interactions, and some of the common mistakes to avoid and strategies to implement when conducting virtual auctions.
Can't beat the in-person auction vibes
Similar to agencies across Australia (particularly in Sydney and Melbourne), McCulloch agencies had to navigate the use of technology during the peak of the COVID-19 pandemic to conduct virtual auctions.
McCulloch Agencies indoor auctions in Sydney and Tamworth and stream them simultaneously across both venues to create the atmosphere of an in-person auction.
However, with the restrictions removed, Mr McCulloch said his agency was not conducting virtual auctions, although the facility was still available.
"The most important element of an auction is that it creates an atmosphere that cannot be replicated in virtual auctions. You can't gauge people's emotions online," McCulloch said.
Let the team do their job
As well as prioritizing communication with customers, Mr McCulloch also said open communication between his team members was key, especially as they operate in Sydney and different cities across NSW.
"We have constant communication with all of our staff across all of our sites, whether through weekly team meetings, instant messaging or phone calls," he said.
"We operate as a large family business on many sites."
The key to operating in multiple locations for Mr. McCulloch is giving his team autonomy and delegating functions, he said.
"As managing director, I employed staff who I guess cover my weaknesses. I'm not trying to do everything because I can't be everywhere at once," he said.
He concluded, "I let our staff run their own show as if it were their own business within a business.
"We don't micromanage people."
To learn more about how to operate an agency in multiple, remote locations while communicating effectively with clients and your team, Daniel McCulloch, come to REB REInnovate 2022.
It will be held at the Pullman in Melbourne on Tuesday, October 25, 2022.
Click here to book your tickets and make sure you don't miss a thing!
For more information about the conference, including the agenda and speakers, click here.