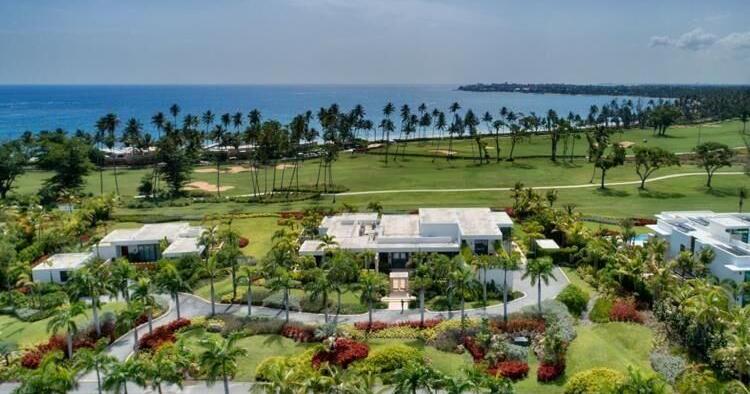 Puerto Rico's Luxury Real Estate Market Strengthens | Business
The Corcoran Group announced last week a new step in the company's expansion with the launch of Corcoran Puerto Rico, its new subsidiary and its official entry into the Puerto Rican real estate market.
"Continuing to create more opportunities for all of our Agents and Affiliate Customers is central to this growth, and I have no doubt that this new talented team will bring the Corcoran brand to the region in a strong and exciting way," said Pamela. Liebman, President and CEO of the Corcoran Group.
Corcoran's new subsidiary is the product of an alliance with local group Gramercy Real Estate, headed by Puerto Rican entrepreneur Blanca H. López.
"We are delighted to put Puerto Rico on the map with this new venture as Corcoran Puerto Rico. This is a great opportunity for growth, especially given the current real estate boom here on the island, "said López at the opening of Corcoran Puerto Rico's new offices.
A former Corcoran affiliate agent in New York City, López has specialized in the sale and rental of high-end homes and has reported sales of $ 50 million this year.
Asked about the importance of the luxury segment to the real estate market in Puerto Rico, López said properties in this segment have seen "substantial" price increases this year.
"The demand for these properties has increased dramatically, which is why the prices are going up. And given the high demand for these properties, stocks are low, "López said.
According to the real estate broker, the average prices for luxury properties around Condado Beach range between $ 1,400 and $ 1,500 per square foot, depending on their location and features. If the property is on the beach and in upscale resorts such as the Saint Regis in Río Grande or the Dorado Beach Resort in Dorado, prices can reach $ 3,000 per square foot.
Corcoran Puerto Rico currently has a 10,880 square foot home in Guaynabo in its inventory with a price of $ 7.7 million. Plus, they have a condo in the Condado area with an asking price of $ 4.2 million.
"Real estate prices in Puerto Rico compete favorably with prices in cities like San Francisco and Hong Kong," added the real estate broker.
The tax incentives offered by Laws 20, 22 and 60 also influence this segment of the real estate market in Puerto Rico.
"Nowadays, moving has become easier. You can now work remotely, that of Puerto Rico [geographic] the location and the relationship with the United States, the climate, the vibrant culture… are also incentives for a family to relocate, "explained López.
But are potential buyers looking for a primary home or a second home?
According to López, both types of buyers are interested in coming to Puerto Rico.
"Many buy second homes or vacation homes, but there are also customers interested in buying a home to take advantage of what Puerto Rico has to offer," López said.
Besides the real estate sales division, Corcoran Puerto Rico will also have a sales and marketing division and a professional consulting department. The latter two focusing on services for the development of new construction projects, including pricing, marketing strategies and construction project management.
"We think it's important to be with every project from the start in order to develop a strategic plan covering all aspects," said López.