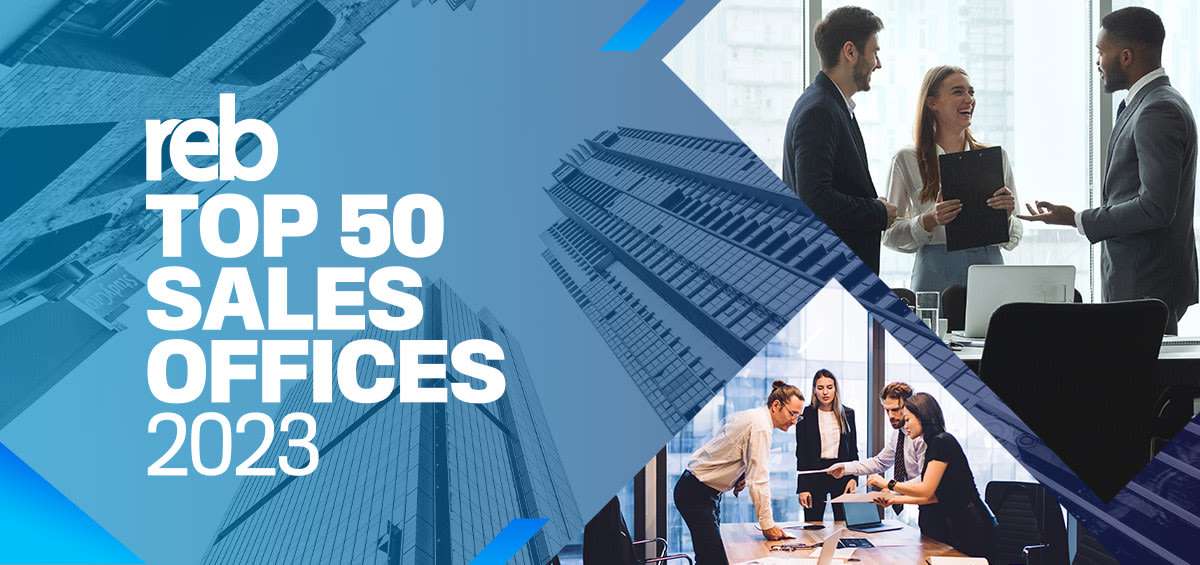 REB Invites Submissions for Top 50 Sales Offices 2023
REB has launched the Top 50 Sales Offices for 2023 and is inviting submissions from Sales Offices across Australia.
Now in her 11e year, the annual Top 50 Sales Offices rankings set the national benchmark by championing Australia's top performing offices and recognizing the hard work and dedication of the teams of estate agents who strive to achieve the excellence in sales.
Offices that can demonstrate resilience, business prowess, business success despite challenging real estate market conditions, rising interest rates, and other economic headwinds can earn a ranking.
The rankings are compiled using three metrics for fiscal year 2022: the number of properties sold, the sales value of properties sold, and an efficiency rating determined by the ratio and sales support staff.
Essentially, offices that list and sell the most properties using the most efficient approach will rank higher in the rankings.
In your submissions, you will need to include the number of listings and settlements, total settlement value, average days on market, and number of employees at the end of fiscal year 2022.
Agencies of all sizes are encouraged to apply for the opportunity to be placed in this year's ranking. Offices are considered one location for this ranking so that each individual office can participate with a submission.
Top performing sales offices will be recognized for their achievements and contribution to the real estate industry.
Submissions for Top 50 Sales Offices 2023 ranking close Friday, November 11, 2022.
REB Editor-in-Chief Grace Ormsby said the 2023 Top 50 Sales Offices ranking represents a fantastic opportunity for high-performing offices to recognize the hard work put in by all members of the company's team.
"All businesses, large and small — are always looking to increase their efficiency. This ranking offers agencies in the sector the perfect opportunity to benchmark their performance against that of their peers. »
To make a quote for yourself or on behalf of an agent, Click here.
for more information contact This email address is protected from spam. You need JavaScript enabled to view it.