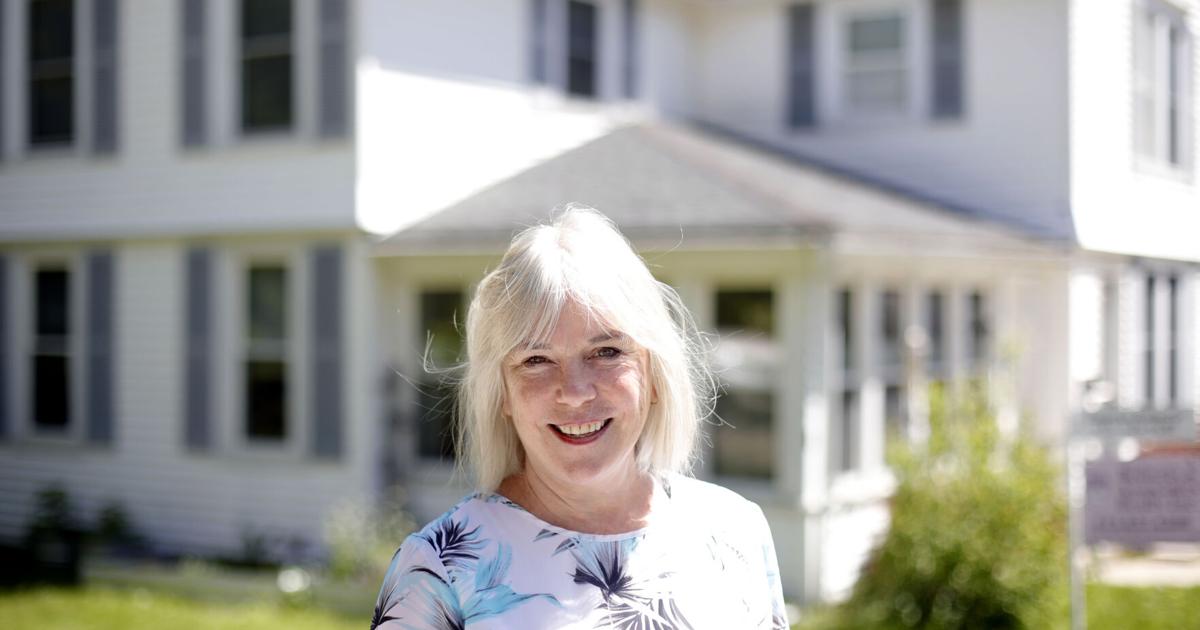 The Berkshire property market keeps changing, but veteran estate agents like Pam Roberts know how to roll with the punches | Company
PITTSFIELD – It was a lifestyle change that led Pam Roberts to become a real estate agent. It turned out to be a good decision; she is still selling houses nearly 40 years later.
Roberts also runs his own agency, Roberts & Associates Realty in Lenox, with his daughter-in-law, Tiffany. As someone who has both sold real estate and run his own brokerage, Roberts is the perfect person to describe the type of work a real estate agent actually does. Those whose idea of ​​selling real estate is based on reality TV shows where million dollar properties change hands very quickly will be disappointed. There's a lot more to the work that the audience doesn't see.
We asked Roberts to tell us about his job and talk a bit about his racing career. That's what she said.
Q: Why did you become a real estate agent?
A: For me, it was a life change in the mid-80s. I worked for my neighbor who ran an antique store. As the market started to strengthen, we had the idea that he would build houses and I would sell them.
Q: What does the job of a real estate agent usually consist of?
A: That is what is interesting. Really, no two days are the same.
Q: What do you mean?
A: We collaborate a lot, we work on transactions. It doesn't matter if you represent a buyer or a seller; there is a kind of standard set of paths to get a property across the finish line. So that's largely the aspect of the deal you're working on. There are steps to what you accomplish each day. But much of it only serves to fully educate our consumers and send them on the path to success.
Q: Tell me about the collaboration part of the job.
A: For example, there are two sides of a coin. If I worked for a seller, maybe you get a call from a former client or someone you don't know who is auditioning you to potentially work for them and market their property. This would therefore involve doing a thorough analysis of the methods, giving them recommended prices.
From time to time, they want additional instructions, perhaps about repairs that would make their home more salable, or about cleaning or draining their property before it goes on the market.
On the other hand, if you are working with a buyer, we have disclosure, so you always disclose who you are representing. If I'm working with a buyer, there's a listening session to really understand what that buyer is looking for and how we can best manage their expectations with changing market dynamics like what we're facing right now. So there is a lot of listening, involvement and assistance, assistance in all the different stages. Once an offer has been accepted by the parties, it is only the beginning because there are many steps and it takes 45-60 working days for this transaction to cross the finish line.
Q: So there's a lot more going on than people see?
A: That's absolutely correct.
Q: What else doesn't audiences often see?
A: I'm going to digress and say that sometimes we do a la carte real estate. I'm going to get a call from someone saying I want to sell my house in my neighborhood, can you help us? All we know is that they are ready to pay what we want and we don't know what to do. We want to do what is customary, what is normal.
There is so much more. … We are able to oversee the usual inspections, whether it's a licensed building inspector appraising the property or someone coming in to assess a sewer line… helping them with an appraiser, if there is a mortgage, and an insurance inspector. There are many different inspections.
Q: It sounds like you really need to know a lot about several different processes to do this job.
A: I think we're at work, literally learning something new every day. We never know. In my office, we try to foster a culture where I'd rather an agent ask the same questions 10 times, then walk away and potentially do it badly. So there is a lot of sharing of information. Even for us who have been in the business for decades, there are a lot of things I don't know.
Q: How has the sale of real estate changed since the mid-1980s?
A: The end result is the same, bringing buyers and sellers together and hopefully getting them across the finish line. What has changed is how we deliver the product. The Internet has truly changed not just the way consumers get information, but the lightning speed with which they get that information.
When I started, there was no internet or computer. There was a book that came out once a month. Now when we list a property, we put it on the market through our local MLS (Multiple Listing Service) and it's on the market within 48 hours. We can do this because the photos are done digitally, the appraiser database is online, and the deed registry is online. So we can collect data quickly.
The minute [a property] is put into our local MLS, it's literally syndicated distributed across the country by partners like Zillow and Realtor.com. The public often knows the listing faster than the realtor if they receive text alerts. The market is therefore changing very rapidly.
Q: It's obviously faster to do business this way, but is it more difficult?
A: I think it's better because there's a tremendous opportunity to get a really good paper trail and get the partner wrapped up quickly. For example, when you have a transaction, there are usually two real estate agents, two lawyers, one for each party, maybe a lender. All parties need to be able to get this information, and with the push of a button, they can get this information in real time when they need it. The flip side is either you are available 24/7 or you make sure you have someone covering for you. When a book came out once a month, there was a lot of waiting time.
Q: Are consumers more educated now?
A: Absolutely, and that's what really changed. Years ago, real estate agents were the keepers of information. Someone would come to us and we would show them what was available. Now, especially with out-of-town buyers, they may have done a lot of their own research before they even got here and they may say, "those are the 15 homes I want to see." So they did the homework for us.
Q: In the Berkshires and elsewhere, the demand for homes far outstrips the supply. Have you ever seen it like this before?
A: This is the third seller's market I've worked on. I think the difference with this one is the immediacy. A property can appear on several advertisements. Thursday night it wasn't even 20 minutes (after registration) and I got a text from someone who wanted to see the house first thing Friday morning. The market is therefore changing very rapidly. … Right now there are more real estate agents in our local association than houses for sale.
Q: What advice would you give to someone who wants to become a real estate agent?
A: Real estate looks very simple on paper. So I always tell people, and I do a lot of meetings with people who are just exploring a career change, to understand what that entails. We are essentially independent contractors and we are compensated when a transaction crosses the finish line. I think it's important for people to understand that there are a lot of upfront costs. Even if you were lucky enough to get a property under contract on your first day on the job, it can take 60 days or more to see compensation and quite often these deals don't reach the finish line. . … It's an easy career to start, but a lot of people don't make it to five years. … If it matches someone's passion, it's always worth a shot.