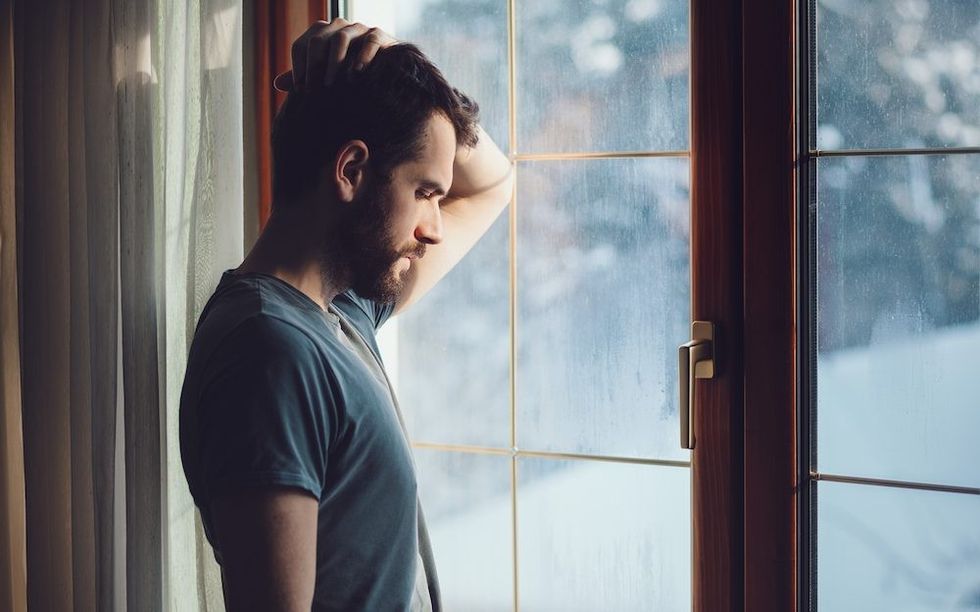 The real estate market weighs heavily on mental health
The housing market weighs on both bank accounts and mental health.
Most new homeowners – and future homeowners – need not be reminded that the Canadian real estate market has reached new heights over the past two years, as it broke price records, as wars of 'Dramatic bidding has become part of the game and the bid has become tighter than ever.
Across Canada, the average price of a home in the country just exceeded $800,000 for the first time in February. Canadian buyers can now expect to lose $816,720 on a home, up 20.6% from the same period last year, according to the latest figures from the Canadian Real Estate Association (AIT).
The Greater Toronto Area (GTA), in particular, has seen house prices rise so high that most young people – even those with well-paying jobs – could only afford them if they were among the lucky ones who have received installments from the parents' bank. . In February, the GTA experienced another month of double-digit price increases. The average price of a home in the area has officially soared to a hard-to-swallow $1,334,544 – a 27.7% year-over-year and 7.3% month-on-month increase on the other. This means that a minimum down payment of $359,441 will now be required to purchase a basic detached home in the GTA. And if you're looking to reside in Toronto proper, that number jumps to $414,798. Ouch.
Those prices have even inspired former GTA residents to leave the province for more affordable pastures in places like the Maritimes in recent times. But this trend of moving from province to province does local people a disservice on the housing front, as newcomers drive up the cost of homes, squeezing countless people out of the market.
For many, the ramifications of a failing housing market – characterized as a crisis – have an impact on mental health impossible to ignore. And at a time when the relentless pandemic has nonetheless made the mental health of Canadians more fragile than ever.
The great Canadian dream of home ownership – something that was once considered a milestone in life – is no longer a widespread reality. In fact, according to last year's RBC Spring Housing Survey, one-third of Canadians under 40 have said goodbye to their dream of home ownership. And prices have only climbed to record highs across most of the country in the year since.
According to more recent statistics, according to the new RBC Annual Homeownership Survey, housing costs are stressing people across the country. Almost half (47%) of respondents say thinking about buying or saving for a home as prices rise is causing stress in their relationship, while the majority (54%) are stressed about knowing they may have to -be buying a house further away from family and friends. In addition, 30% say that, thanks to rising prices, they must or will have to live longer with their parents in order to save enough to buy a house.
Despite starkly different eras, young people inevitably compare themselves to their parents, who were able to buy homes when they were their age, when house prices and mortgages were much more affordable.
"Many young people feel like home ownership is an impossible reality," says Dr. Saunia Ahmad, director and clinical psychologist at the Psychology Clinic in Toronto. "The key thing to remember is that a home is meant to be a place where you can put down roots and have a place to live for the long term. It's not just that a real estate investment can make you money; stocks can do that too.With real estate, you have a house and there is a psychological sense of security in that.
For those who do trying to get into the market, the house hunting process is not exactly a relaxing one, especially for those on a tight budget. "The bidding wars have been demoralizing for people," Ahmad says. "Think of the time spent looking for houses, getting excited, and then not getting it."
This can significantly affect well-being, Ahmad says. And, most people who have even attempted to entertain the idea of ​​buying from this hot market would probably agree.
"It's been difficult for some of my clients," says Toronto real estate agent Ian Matthews. "Over the past few months inventory has been so low it has been very discouraging for some with many properties selling with 10 or more offers. I think that, combined with two years of Covid lockdown and the recent news from Ukraine, has left some people feeling like they have no control over their future in crazy times.
Matthews points to the fact that many Toronto properties — especially those under the $2 million mark — are selling with lots of offers or with pre-emptive offers within a day or two of the start of listings. He also points to the tendency of agents to offer houses at incredibly low prices to attract more attention from potential buyers.
"It keeps buyers rushing to see places with hope, many of which are $500,000 or more above asking," says Matthews. "When that happens week after week, it gets really discouraging. I tried to manage customer expectations and encouraged them to take time to reset when needed. »
Following his advice, Matthews says some clients are now looking for a home in spurts. "They see a number of properties in a few weeks and then disappear for a while," he says. "I think for a lot of buyers it's become a bit of a rollercoaster and it can get quite emotional, so taking breaks is often necessary."
Moving buyers are also stressed
But it's not just first-time buyers who are stressed.
"I have a few clients looking to buy and then sell," Matthews says. "They fear buying at these prices and the market changing, leaving them in a difficult position. Buying in this market and not being able to sell in this environment could make their purchases unaffordable. Hopefully the spring market will bring more inventory that will provide more stability. While I don't expect prices to drop this spring, hopefully more inventory will help things look more streamlined.
Even when the deal is sealed on a new home, the stress doesn't stop. For some, it's just getting started. For many couples, this stress can be a real test of the strength of their relationship. Through his work in couples therapy, Ahmad says finances put a lot of stress on relationships, especially if it involves a lot of debt.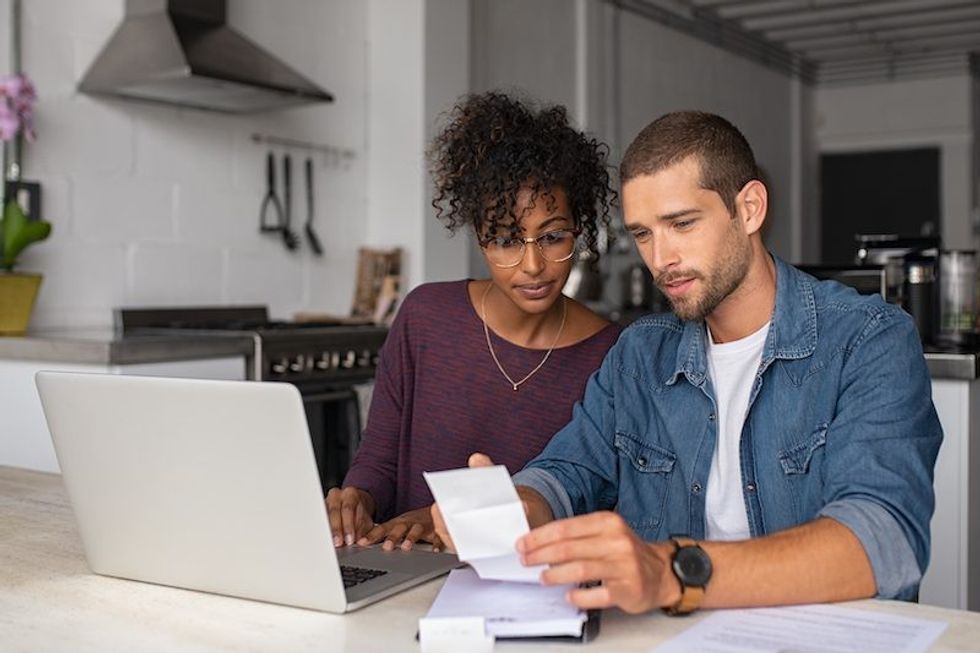 The stress on relations with landlords
"I've found that there's often a discussion between couples about the stress of having to finance a mortgage," Ahmad says. "I have clients who have just entered the market and bought houses, and now they are facing the stress of the cost of contractors, the improvement of the house and, of course, the payment of the property. 'mortgage. It's a huge commitment to buy a home and not everyone is prepared for it.
Ahmad says financial stress can hurt a couple's relationship and requires a high degree of solid communication, which can be easier said than done. "Especially in the last two years, people had no choice but to buy further out of town; so now they have long rides on the GO train or in their car," she says. "It could mean two whole hours of their life every day spent commuting – it really takes away from time spent with families. Some couples just don't have time to focus on effective communication.
Additionally, those who could only afford to shop away from their physical offices may have no choice but to opt for full-time remote work, job permitting. And – despite removing an infuriating commute from the daily equation – it can also have its own mental health ramifications.
"Working remotely is fine, but there are psychological risks to working full-time from home and mixing work-personal and family life. The more we expand and rely on remote work, the more we expand and rely on remote work," says Ahmad. This is especially true after two years of isolation measures inspired by COVID-19. "A lot of people can lose relationships with their friends when they move away," Ahmad says.
Those who have chosen to live closer to the city limits may also find themselves in less than ideal living situations when the home they can afford is not exactly the home of their dreams. "Because of these high prices, people are now crammed into smaller homes – all they could afford – and not getting the home they actually wanted, which impacts their well-being. being mental, as well as the cost," says Ahmad.
In addition to stressing existing relationships, house prices can impact who chooses to date in the first place (don't shoot the messenger). For example, while it will take nearly 30 years to save for a down payment for a house in Toronto for someone earning $200,000, the reality is that two professionals earning between $50 and $75,000 a year cannot probably can't afford to buy a house without a generous gift from parents (or a winning lottery ticket).
Additionally, Ahmad points out that a growing number of couples are worried about whether they can afford to have children in the absence of a home big enough to accommodate a family. "The cost of housing permeates so many aspects of our lives; who we hang out with, if we have kids and what kind of jobs we have," says Ahmad.
And that stress only compounds the incredibly serious mental health crisis in Canada. If that's not enough incentive for impactful change on the housing policy front, frankly, I don't know what is.