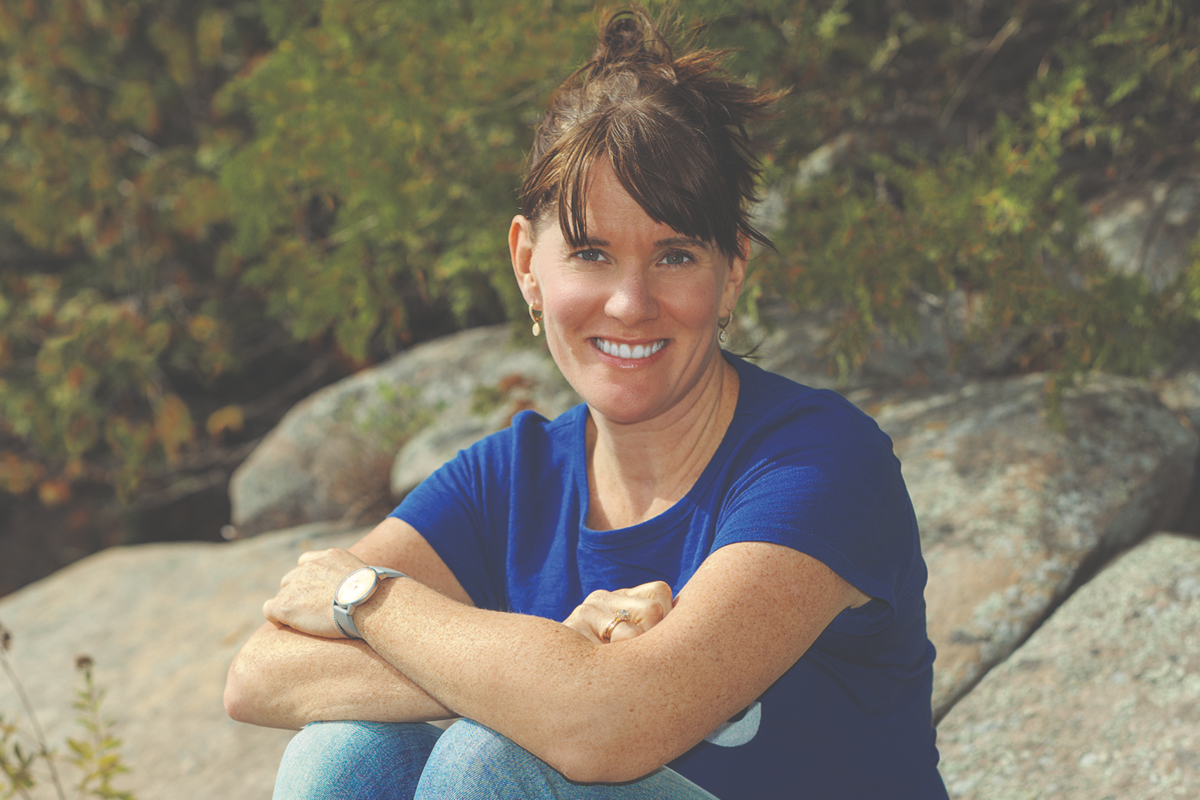 Want to live the cottage lifestyle in a hot real estate market?
'It's not the right time to buy a chalet, frankly. It's a good time to rent, and it will allow you to understand what you like and what is important, "says an expert
With the pandemic allowing for more flexible working hours and soaring house prices in urban centers, many continue to look for opportunities to enter the housing market in rural areas.
According to a Statistics Canada report, from July 2019 to July 2020, Toronto experienced an exodus of 50,375 people to other regions and provinces.
Editor for cottage life magazine and Cottage Life podcast host Michelle Kelly says demand for cottages has increased during the pandemic.
According to a 2021 Re/Max report, 21% of Canadians turn to recreational markets after being shut out of an urban centre.
"I really believe a lot of people have turned to cabins during the pandemic and wouldn't have thought of it before," Kelly said. "They've turned to the lifestyle, which is a great way to connect with friends and family. It's relaxing and financially makes sense."
She predicts the cottage market will remain strong as the pandemic subsides, based on what real estate agents have told her.
Before the pandemic, Kelly says many people were already kicked out of town.
"We called it the 'skip a house, buy a cottage' trend," she said.
And once the pandemic hit, Kelly noted that people might consider the cottage their primary residence, even if they had to drive into town several times a week.
"It (flexible working hours) just made cottages a more attractive option for people. Plus, it made people look further ahead," she said.
Changing buying trends have put pressure on supply in the cottage market, both for purchase and for rental.
"A lot of new owners who paid high prices have rental income, and that has put pressure on the rental market," she said.
Because people have not been able to travel abroad easily over the past couple of summers, cabin rentals have become increasingly popular. Kelly says buying a cabin is very different from buying a house.
"It's not like you can go to an agent and an agent can direct you," she said. "With the cottage countryside, it's a huge place, so it's good to take a look at cottage life and see what's right for you."
Right now, because the real estate market is so hot, Kelly recommends renting cabins in different areas, under a "try before you buy" concept.
"There is no rush here. It's honestly not a good time to buy a chalet. It's a good time to rent, and it will allow you to understand what you like and what is important for you," she said.
cottage life has partnered with VRBO to feature cottage rental listings across Canada.
Kelly herself is currently a tenant and says there are now more tenants on the market than tenants.
"It's a challenge. You just have to look in the right places," she said of finding the perfect getaway space.
She recommends that potential cottage buyers and renters seek out the best deals in remote areas.
"The further you get from urban centers, the more agreement you can find," she said.
One location she says is a good option for potential buyers is Land of Lakes, north of Belleville.
"It's a bit of a little secret to finding more value for your money. Maybe bigger land, less crowded lake, you're going to find it if you go a little northeast in the pockets between Belleville and Algonquin Park," she said. . "You get more return on your dollar in this area."
Kelly says not only are cabins in high demand, but also boats.
"It's really difficult to buy a boat at the moment. There are so many people interested," she said, noting that there had been a 40% increase in the issuance of boatmaster cards from boat last year.
Kelly is looking forward to talking to cottage and outdoor enthusiasts next month at the Spring Cottage Life Show at the Mississauga International Center.
It will be the first in-person show in two years, after having to go virtual in 2020 and 2021 due to the pandemic.
"We are so excited to see everyone again and meet the new chalet owners," she said.
The Spring Cottage Life Show returns to the Mississauga International Center from Thursday, April 7 through Sunday, April 10. There will be expert seminars on cabin rentals, boating safety and bunkie building.
Tickets are available at shows.cottagelife.com. This year, the Spring Cottage Life Show celebrates the brand's 35th anniversary. He also hosted an in-person Fall Cottage Life Show event at the International Center in November, which drew more than 15,000 attendees throughout the three-day event.
The Cottage Life Podcast returns for a third season in July 2022 and will be available on all podcast platforms and cottagelife.com/podcast.